Santuary Skatepark, B-ham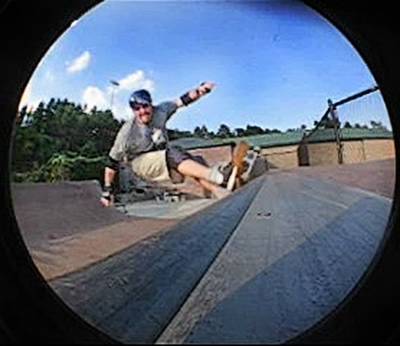 I had to work in Birmingham last weekend for the SWAC-MEAC football game and events. I was super-busy up there, but on Friday I got a 4-hour break in between events. Most people would have gone back to the room to rest, but The Sheraton is a place that drives me nuts and this is how I get my rest anyhow. The park is Sanctuary Skate Park in Vestavia Hills, it is a small but fun place with a cool 6' ramp.
My video is here.
I put it together with Windows Movie Maker, the quality will improve after I learn some Premiere stuff.